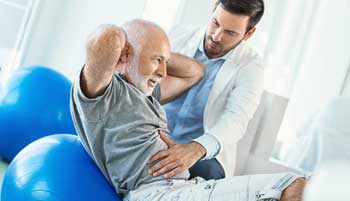 Program Details
(
Back to Programs
)
Physiotherapists have the skills and competencies to support individuals and populations across the continuum of care, including health promotion and illness prevention, self management, treatment and rehabilitation. Physiotherapists can assess and treat individuals across the life-span who have illness, injury or disability affecting the musculoskeletal, cardiopulmonary, vascular, and neurological systems; they also promote wellness and increased quality of life through education, specialized programming and a holistic approach to care.
A Physiotherapist (PT) supports individual and population wellness in their community by:
​Promoting physical activity and overall health
Preventing disease, injury, and disability
Managing acute and chronic conditions, activity limitations, and participation restrictions
Improving and maintaining optimal functional independence and physical performance
Rehabilitating injury and the effects of disease or disability with therapeutic exercise programs and other interventions
Educating and planning maintenance and support programs to prevent reoccurrence, re-injury or functional decline.