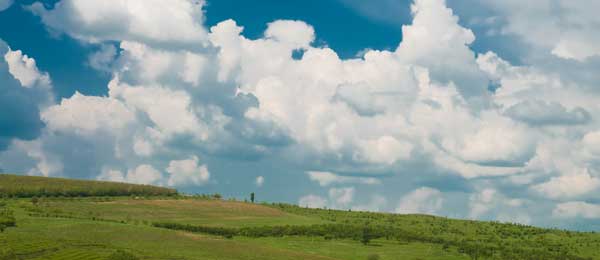 Family Medicine Teaching Unit (FMTU)
101 Queensway West, 7th Floor, Mississauga, ON, L5B 2P7 Phone: 905-272-9900

The Family Medicine Teaching Unit (FMTU) is a joint partnership between Trillium Health Centre and the Summerville Family Health Team. The FMTU was established to play a more active role in the education of future family doctors and to increase access to health care for our community; through the FMTU we will share knowledge and enhance our skill set and expertise.
Family Medicine Resident Doctors (Residents) are fully trained, newly licensed doctors who are completing their specialized post-graduate training in family medicine. Each Resident manages his or her own practice of patients under the supervision of the Summerville Family Health Team. Residents care for adults, seniors and children with a variety of chronic and acute illnesses. As a patient of the FMTU, you will have access to nurses, nurse practitioners, social workers, a dietitian, a pharmacist and health promotion specialists.
Book Online Now


Click here for on-line books for Drs Corkum, Zhao, Gilchrist and Zafar.
Physicians
Dr. Ruby Alvi
Dr. Casey Corkum
Dr. Fran Cousins
Dr. Jennifer Everson
Dr. Christopher Gilchrist
Dr. Michael Kates
Dr. Monica Sethi
Dr. Bachir Tazkarji
Dr. Rosy Zafar
Dr. Xiu Zhao
Residents
Dr. Aya Abdou
Dr. Ammar Bookwala
Dr. Narayan Chattergoon
Dr. Emanuel Ebrahim
Dr. Kristin Engeland
Dr. Rushi Gandhi
Dr. Sidra Hasnain
Dr. Farah Koda
Dr. Sangwoo Leem
Dr. Victoria Marianchuk
Dr. Alexandra Pennell
Dr. Dana Pennell
Dr. Alicia Rajwani
Dr. Andrew Rouble
Dr. Imran Shabbeer
Dr. Herman Tang
Dr. Sok-Kau Tang
Dr. Henry Thai
Dr. Lily Wu
Staff
Kinjal B.,
Administrative Assistant
Agata C.,
Administrative Assistant
EWA J.,
Administrative Assistant
Shahira S.,
Clinical Pharmacist
Aya A.,
Family Medicine Resident
Narayan C.,
Family Medicine Resident
Emanuel E.,
Family Medicine Resident
Kristin E.,
Family Medicine Resident
Rushi G.,
Family Medicine Resident
Sidra H.,
Family Medicine Resident
Farah K.,
Family Medicine Resident
Sangwoo L.,
Family Medicine Resident
Victoria M.,
Family Medicine Resident
Alexandra P.,
Family Medicine Resident
Dana P.,
Family Medicine Resident
Alicia R.,
Family Medicine Resident
Andrew R.,
Family Medicine Resident
Imran S.,
Family Medicine Resident
Sok-Kau T.,
Family Medicine Resident
Herman T.,
Family Medicine Resident
Henry T.,
Family Medicine Resident
Lily W.,
Family Medicine Resident
Karen S.,
Health Promotion Specialist
Kharen A.,
Medical Admin. Assistant
Linda K.,
Medical Admin. Assistant
Jagoda M.,
Medical Admin. Assistant
Alena V.,
Medical Admin. Assistant
Sweta P.,
Nurse Practitioner
Priya R.,
Nurse Practitioner
Joanne B.,
Registered Dietitian
Natasha P.,
Registered Dietitian
Lucier A.,
Registered Nurse
Donna C.,
Registered Nurse
Laura M.,
Registered Nurse
Katarina W.,
Registered Nurse