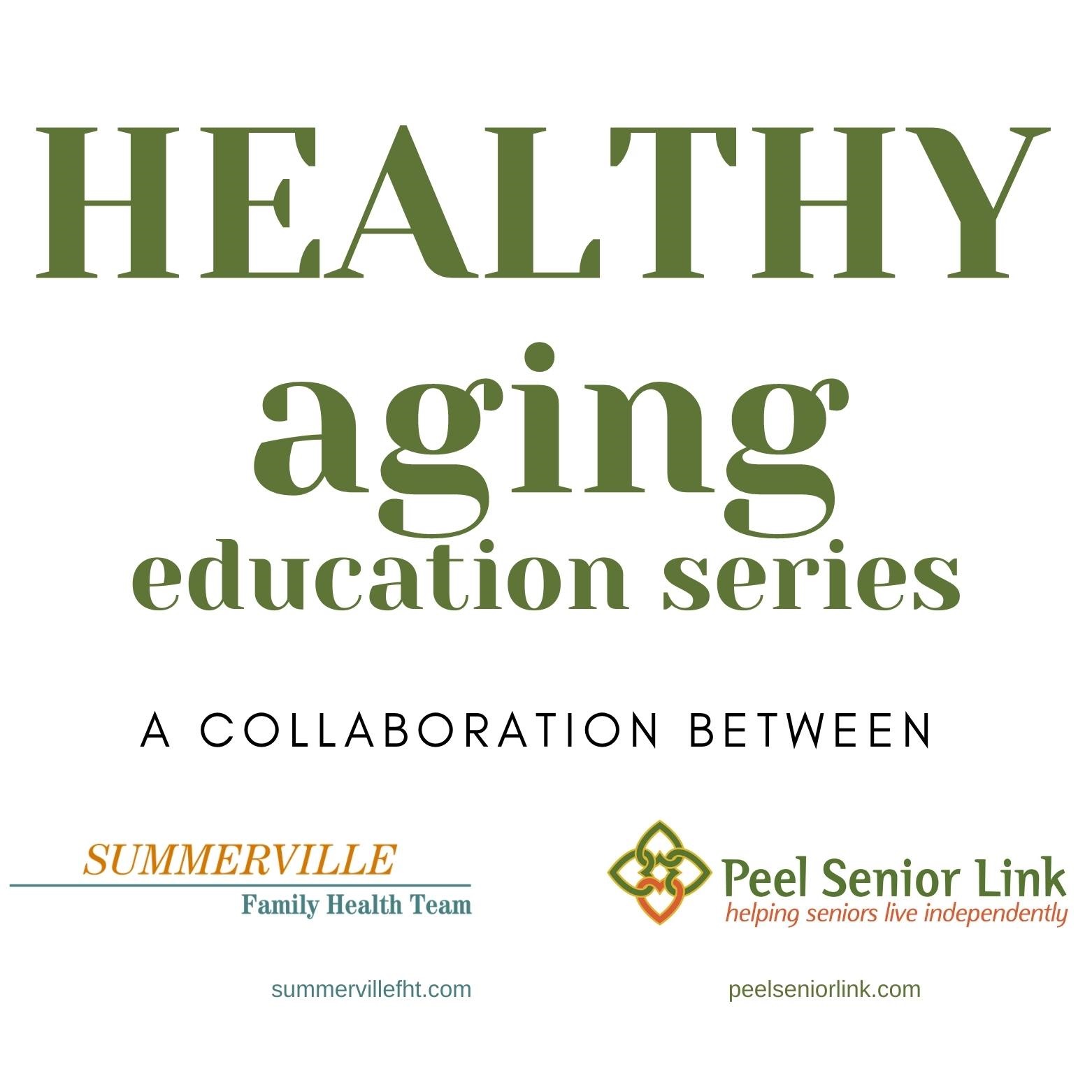 Healthy Aging

Summerville Family Health Team is proud to present, in collaboration with Peel Senior Link: Healthy Aging – a virtual education webinar series.
Whether you support someone who is aging, or are aging yourself, this series of webinars bring together experts on topics that will be of interest to you. These monthly sessions address some of the everyday challenges we encounter as we age and they are FREE. Sign up for all or just the sessions that are of particular interest for you – it's entirely your choice!
Visit the Healthy Aging menu item on under the Programs and Services tab for all the registration links.

Upcoming classes:
| | | | | | | | |
| --- | --- | --- | --- | --- | --- | --- | --- |
| Wed | 7th Dec 2022 | 10:00am - 11:00am | Virtual Mtg | Cybersecurity (Part I): How to protect yourself against Online Scams | | | |
| Wed | 4th Jan 2023 | 10:00am - 11:00am | Virtual Mtg | Cybersecurity (Part 2): Protecting your Privacy against Cybercriminals | | | |
| Wed | 1st Feb 2023 | 10:00am - 11:00am | Virtual Mtg | Taking Control of Your Brain Health (Alzheimer's/Dementia) | | | |
| Wed | 1st Mar 2023 | 10:00am - 11:00am | Virtual Mtg | Tips for Living with Arthritis | | | |