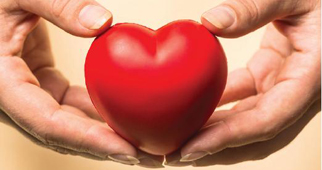 Nutrition and Lifestyle for Heart Health
A group education session facilitated by a registered dietitian and health promotion specialist, designed to help individuals learn more about supporting overall heart health. The session provides up-to-date nutrition information about eating patterns, fat, sugar and salt intake, and label reading for heart health, along with stress management, exercising, and setting SMART goals.
Suitable for: individuals with elevated blood pressure or cholesterol, or those who just want to learn more about heart healthy living.
This session is being run virtually.


If you are interested in joining this class Call 905-272-9700 x. 269 or speak with your health care practitioner
Upcoming classes:
| | | | | | | | | |
| --- | --- | --- | --- | --- | --- | --- | --- | --- |
| Mon | 2 Oct | 12:00pm - 1:00pm | | | | | | |