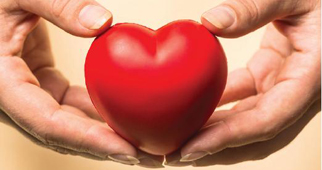 Let's Start, Healthy Heart

Stand-alone information session facilitated by a nurse, pharmacist, dietitian, and health promoter designed to help individuals learn more about supporting overall heart health. The session provides basic information about high blood pressure and high cholesterol as well as a brief medication review. Salt and fat intake, meal planning, and label reading are reviewed, along with stress management, exercising, and setting SMART goals.
Suitable for: individuals with elevated blood pressure or cholesterol, or those who just want to learn more about heart healthy living.
Frequency: Every second month on the second Wednesday, 2.5 hours, 4:30 p.m. – 7 p.m.

If you are interested in joining this group Call (905) 272-9900 x 296 or speak with your healthcare practitioner